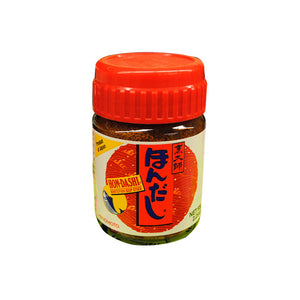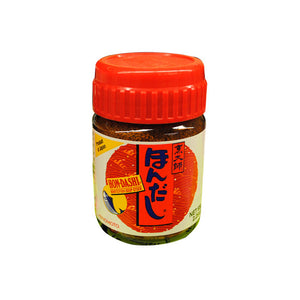 Skip to product information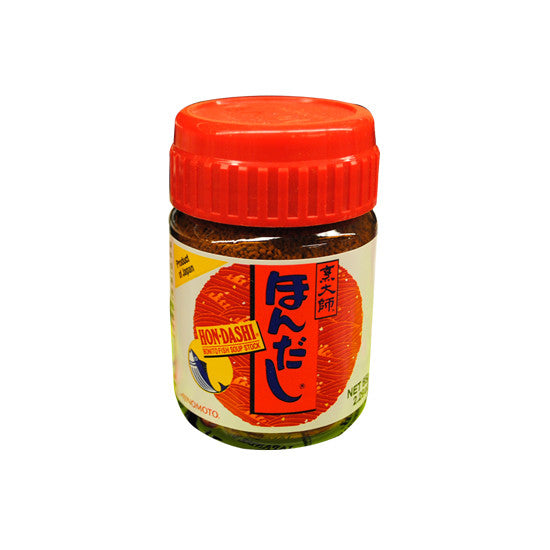 Open media 1 in gallery view
Open media 2 in gallery view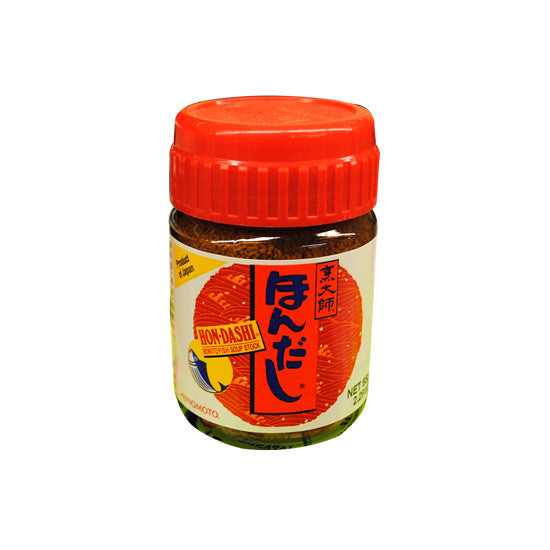 아지노모토 다랑어 혼다시 60g
아지노모토 다랑어 혼다시 60g Ajinomoto - Hon Dashi (Soup Stock) Item Description "Hon-dashi" bonito fish soup stock is japan's no.1 Brand seafood soup stock made From dried bonito's essence And
Type:
Soup Stock / Rice Seasoning
Description
Additional info
Reviews
Description
Additional info
Reviews
아지노모토 다랑어 혼다시 60g Ajinomoto - Hon Dashi (Soup Stock)

Item Description "Hon-dashi" bonito fish soup stock is japan's no.1 Brand seafood soup stock made From dried bonito's essence And other flavorings. Just one addition will turn your dish into an authentic seafood cuisine. Use as a base for many Japanese dishes including miso soups & noodle soups. Dashi, or Bonito fish soup stock, is used as a base for almost all Japanese soups, broths and stews Use dashi as a base for miso soup, udon/soba soup, sukiyaki or whatever you would like
Standard usage level: 1 tsp.= 4G.
miso soup-1 tsp for 3 cups (4 servings)
soup base for pot dishes- 1 tsp for 5-6 cups
soup base for hot noodle- 2 tsp for 5 cups (4 servings)
Add "hon-dashi" just before serving, To keep maximum bonito FLAVOR.

Product Of japan Ingredients Salt, Monosodium Glutamate, Dried Bonito Tuna Powder, Sugar, Lactose, Disodium Inosinate, Bonito Extract, Yeast Extract, Disodium Succinate.
Stay home & get your daily
needs from our shop
Start You'r Daily Shopping with Hanyang Mart