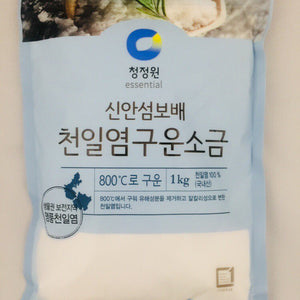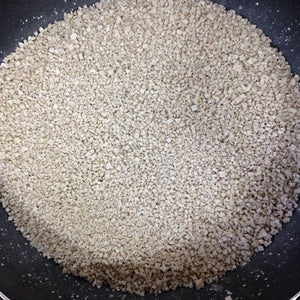 Skip to product information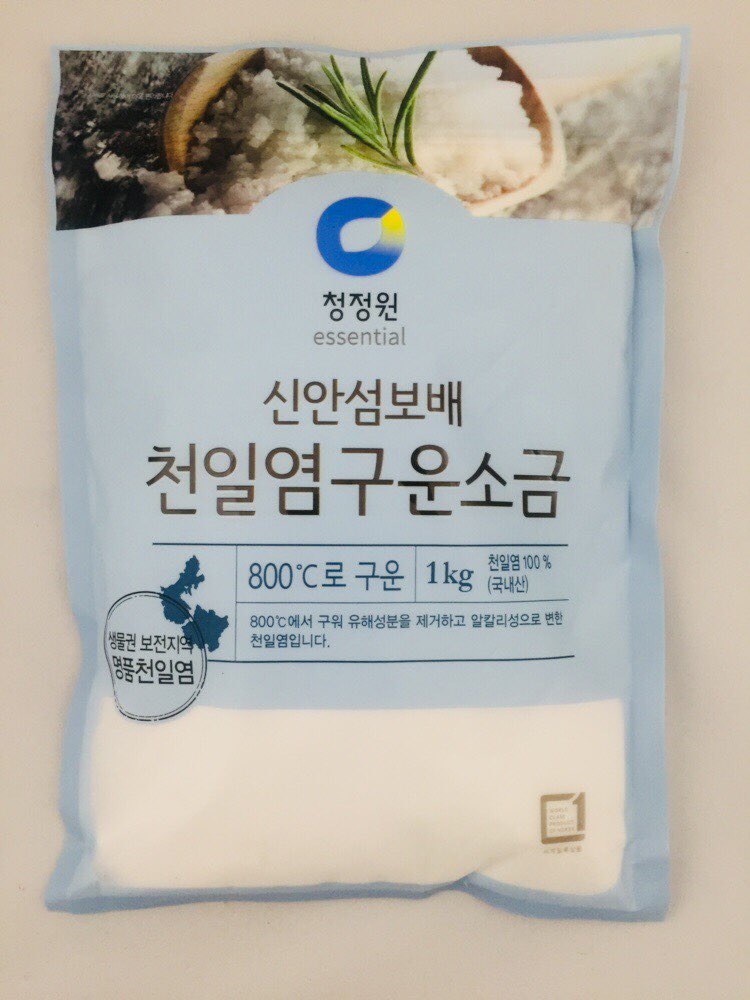 Open media 1 in gallery view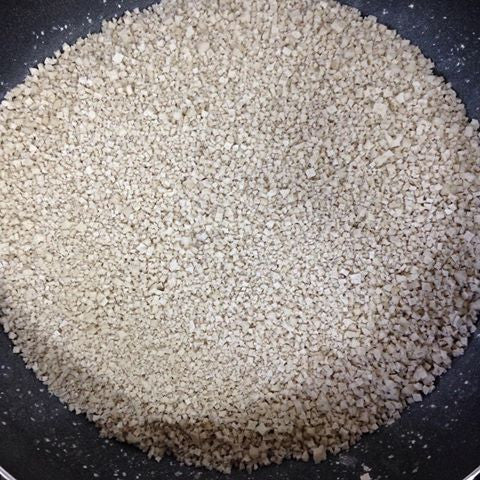 Open media 2 in gallery view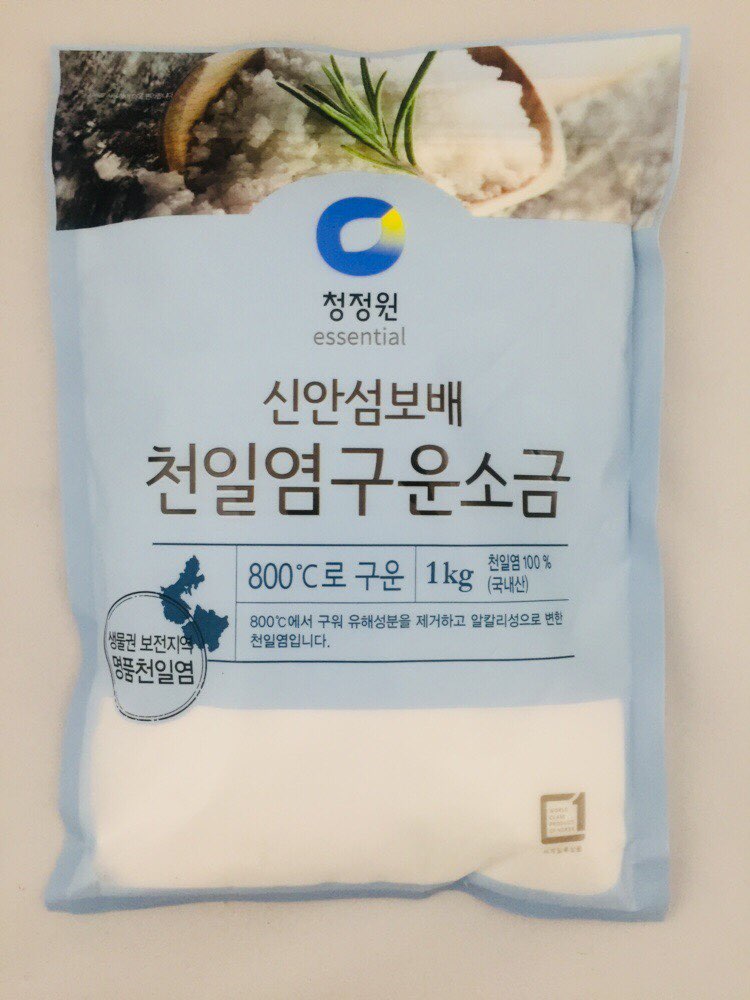 [Chungjungone] Sinan Island Roasted Sea Salt/청정원 100% 신안 갯벌 천일염 800℃로 구운 구운소금 (1kg)
Great for Kimchi, soup, side dishes and grilling 100% sea salt from the West Sea tidal flats in Korea, one of the top 5 world tidal flats and biosphere reserves
Description
Additional info
Reviews
Description
Additional info
Reviews
Great for Kimchi, soup, side dishes and grilling

100% sea salt from the West Sea tidal flats in Korea, one of the top 5 world tidal flats and biosphere reserves designated by UNESCO's Man and Biosphere' program

High mineral content due to natural drying method

Convenient zip packaging

서해안 양질의 천일염만을 엄선해 800도의 고온에서 장시간 구워 불순물 및 유독성분을 제거했습니다. 김치 절임 속도가 빠르고 본래의 맛을 잘 살려줍니다. 쓴맛을 내는 간수 성분을 제거하여 순하고 부드러운 천연소금의 맛을 즐길 수 있습니다. 천연 미네랄이 그대로 살아 있는 소금입니다.
Stay home & get your daily
needs from our shop
Start You'r Daily Shopping with Hanyang Mart