Skip to product information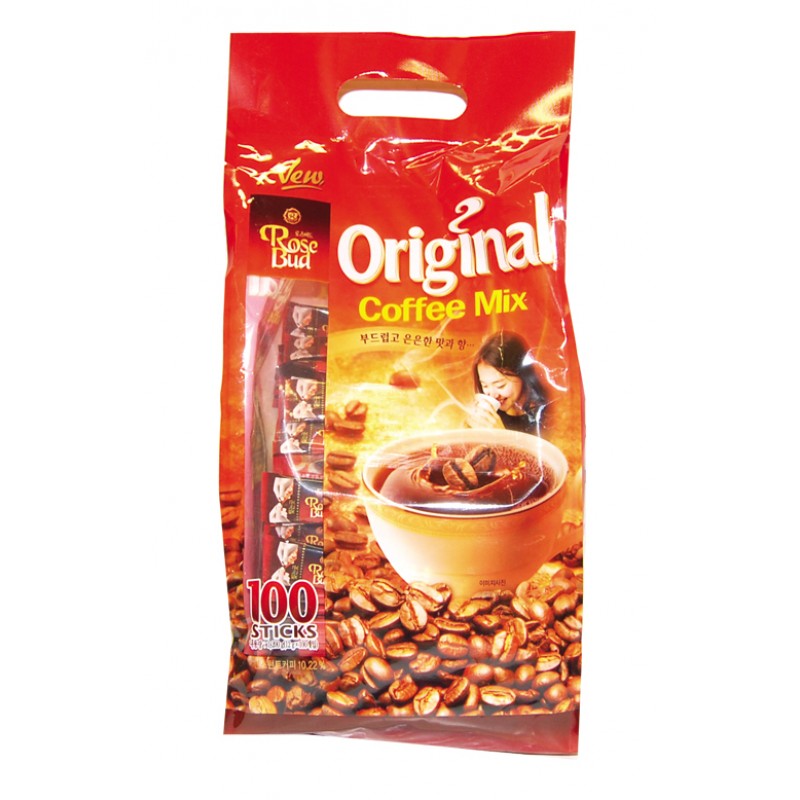 Open media 0 in gallery view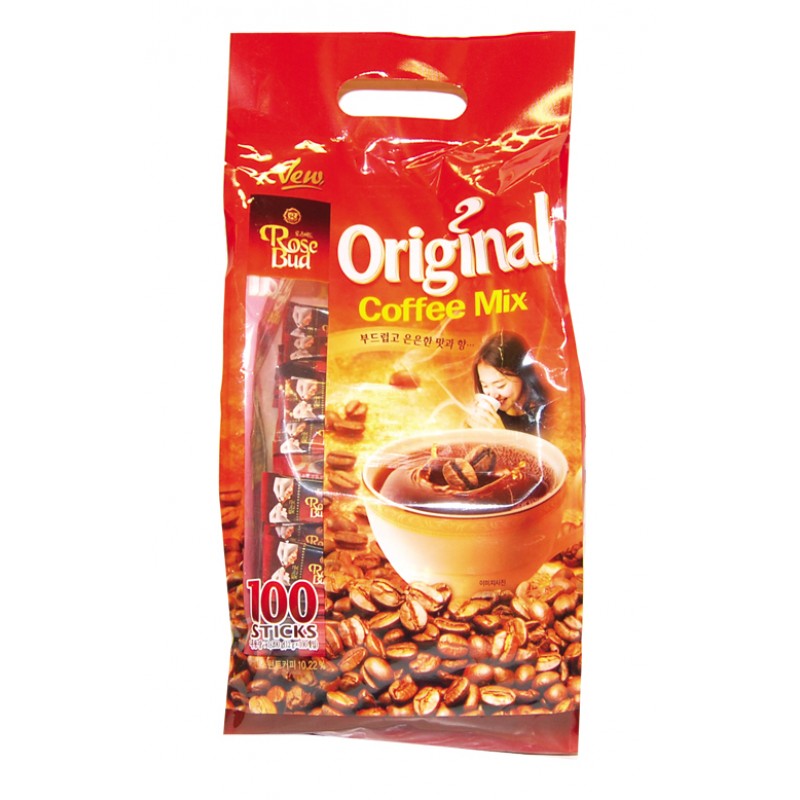 [Rosebud] Original Coffee Mix / 청정원 오리지날믹스 (100pc)
Sale price

$ 18.99
33% Off

Regular price

$ 28.49
Product Name: Rosebud Original Coffee Mix (12gx100pack) Ingredients: coffee, sugar, non-dairy creamer Size: 1.2kg (12gx100packs) Product of Korea Quick, easy and heavenly!상품특징최고 품질의 아라비카 원두로 만든 냉동건조커피를 사용하였습니다. 커피전문회사 로즈버드의
Description
Additional info
Reviews
Description
Additional info
Reviews
Product Name: Rosebud Original Coffee Mix (12gx100pack)
Ingredients: coffee, sugar, non-dairy creamer
Size: 1.2kg (12gx100packs)
Product of Korea
Quick, easy and heavenly!

상품특징최고 품질의 아라비카 원두로 만든 냉동건조커피를 사용하였습니다. 커피전문회사 로즈버드의 풍부한 Know-How 와 엄격한 품질관리로 생산하여 언제 어디서나 간편하게 커피본연의 부드럽고 은은한 맛과 향을 그대로 느낄 수 있습니다.

요리법/요리 팁
1.커피잔에 로즈버드 커피믹스 1스틱을 넣어주세요.
2. 넣어주실때 누르면서 설탕량을 조절하세요.

 


3. 뜨거운물100cc를 넣어 잘저어 드시면 로즈버드만의 부드러운 커피맛을 느끼실수있습니다.

Instant coffee mix that offers deep aroma and flavor. Prepared portions of coffee, sugar and creamer mix packed in one convenient stick. Don't bother with sugar or creamer - enjoy the perfect blend by pouring one stick into a mug and adding hot water. A must have for road trips and fishing trips!

 
Stay home & get your daily
needs from our shop
Start You'r Daily Shopping with Hanyang Mart