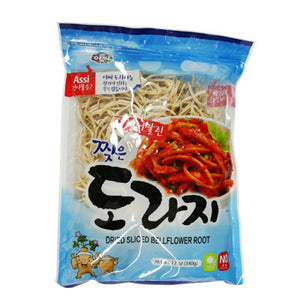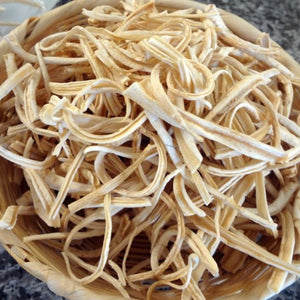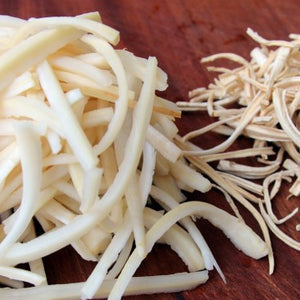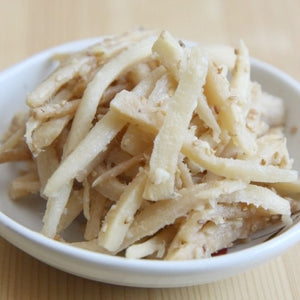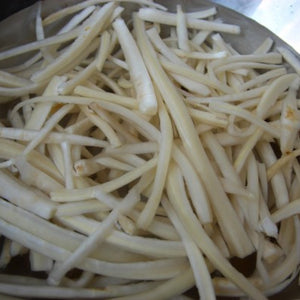 Skip to product information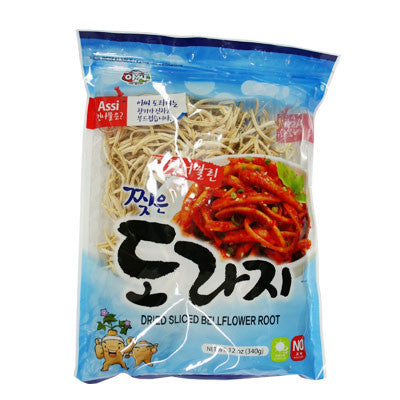 Open media 1 in gallery view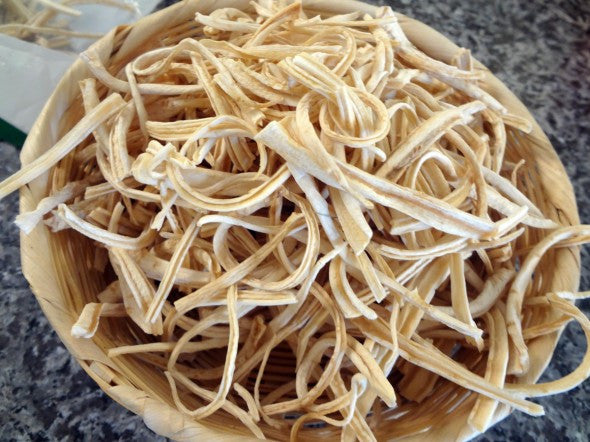 Open media 2 in gallery view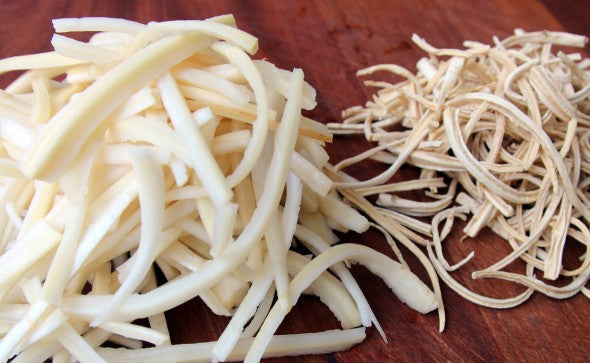 Open media 3 in gallery view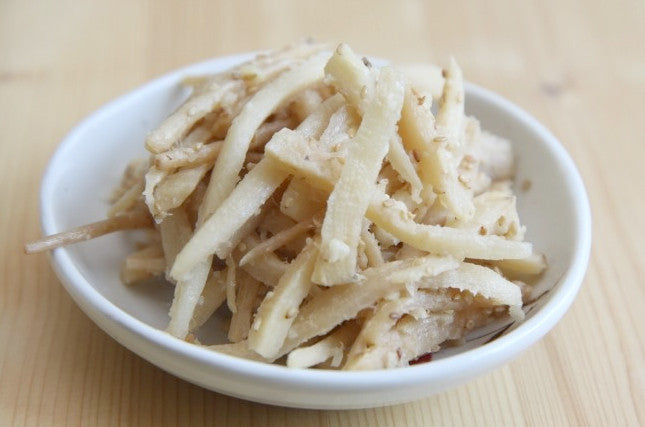 Open media 4 in gallery view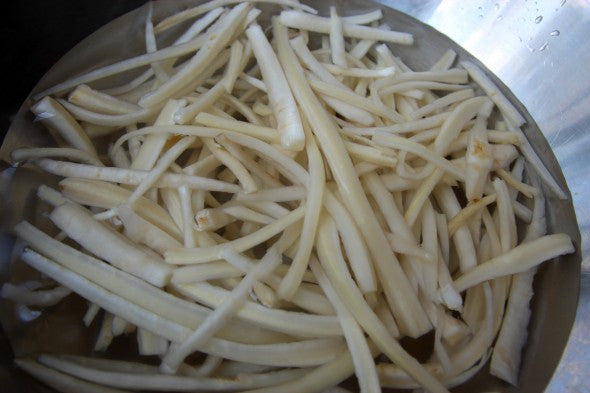 Open media 5 in gallery view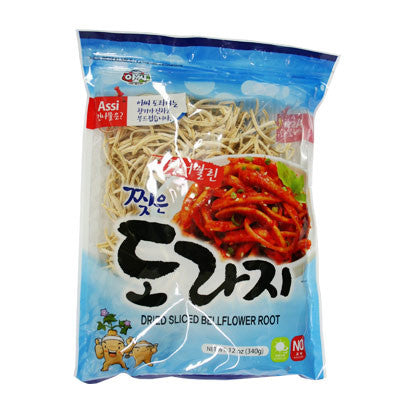 [Assi] Dried Sliced Bellflower Root / 아씨 찢은 도라지(12oz)
Spicy bellflower root side dish / Doraji-muchim (도라지무침) 1.Soak dried bellflower roots in cold water overnight (for 8 to 12 hours) until the roots are soft. 2.Drain and scrub with about
Description
Additional info
Reviews
Description
Additional info
Reviews
Spicy bellflower root side dish / 

Doraji-muchim (

도라지무침)

1.Soak dried bellflower roots in cold water overnight (for 8 to 12 hours) until the roots are soft.

2.Drain and scrub with about 1 Tablespoon of coarse salt to remove the bitterness. Rinse and drain.

3.Combine the hot pepper paste, hot pepper flakes, soy sauce, rice syrup, sugar, salt, vinegar, garlic, green onion, and sesame oil in a mixing bowl.

4.Add the dried bellflower roots to the paste and mix it all together by hand.

5.Sprinkle with sesame seeds and transfer it to a serving plate. Serve with rice, and the leftovers can be stored in the fridge for 3-4 weeks.
Stay home & get your daily
needs from our shop
Start You'r Daily Shopping with Hanyang Mart